PRCUA Districts 7-8-9 Family Picnic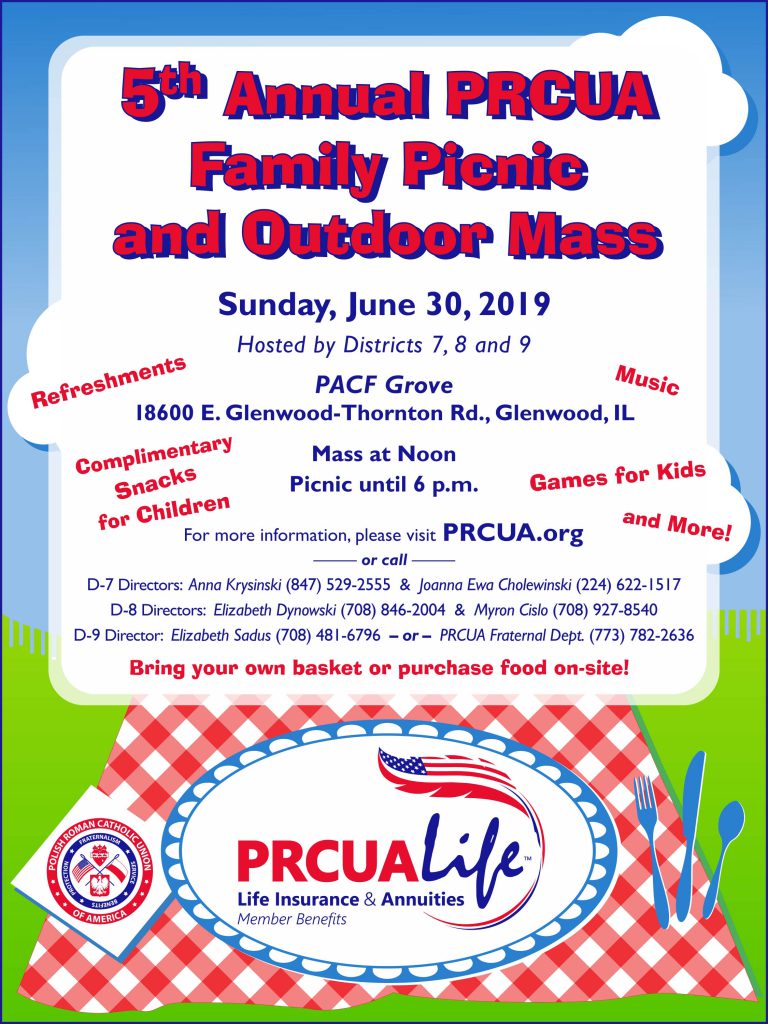 Refreshments, complimentary snacks for children, games for kids, music, and more!
Bring your own basket or purchase food on-site!
Mass at 12 noon, picnic until 6 p.m.
PRCUA District 7-8-9 Picnic - PACF Grove, 18600 E. Glenwood-Thornton Rd., Glenwood, IL.
For more information, please call the Fraternal Department at 773-782-2636.