National Officers
At the 63rd National Quadrennial Convention of the Polish Roman Catholic Union of America in 2022, our fraternal has successfully marched forward with some change in administration and a renewed spirit of ethnic pride. We continue to improve the services and benefits to our current and future membership under the leadership of the current administration.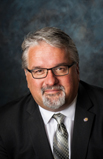 President – James J. Robaczewski, ALMI, FIC, ACS
James J. Robaczewski has been a member of the PRCUA since 1971, when he joined at the age of 7 as a member of the PRCUA District 7 Dance School #1. As a young adult, he participated in all of the PRCUA national sports tournaments and continues to participate in the annual golf tournament.
James Robaczewski represented District #7 as one of the National Flag Bearers for the PRCUA for 27 years and he served as Sergeant-at-Arms for seven quadrennial conventions. He has been a delegate at the last nine conventions. He is Financial Secretary of Societies #15 and #412, as well as a member of Society #1598. He served as Vice President of the United Councils of the PRCUA and he is a licensed insurance producer since 2003.
Mr. Robaczewski graduated with a B.A. in Social Sciences and a minor in Business Administration from DePaul University in Chicago, IL. He has worked in a management capacity for two Fortune 100 companies, Levi Strauss & Co and AT & T, as well as for the Archdiocese of Chicago. These work experiences have enabled him to hone his people management skills, facility management knowledge and understanding the fiduciary responsibility that a manager has to a business. He also had the opportunity to have one of the most challenging positions, being an at-home dad caring for his two young sons.
James has served as the National Secretary-Treasurer for the Polish Roman Catholic Union of America was eight years. James' strength is empowering his staff to take ownership of their jobs and encourage them to be aware that all of them are vital to the success of the PRCUA. By continuing to increase his knowledge of the insurance business, he has attained the designations of Fraternal Insurance Counselor, Associate of the Life Insurance Management Institute and Associate of Customer Service. These designations are looked upon as achievements in the insurance industry to better understand how the insurance industry works and how to better understand what is best not only for the organization, but what is best for our current and future members.
James and his wife, Elaine, have been married since 2001. They have two sons, Tommy and Joey. The Robaczewski family is 100% PRCUA. They live on the Northwest side of Chicago and are active members of St. Monica Parish. Mr. Robaczewski served on his parish's Pastoral Council as chairman and vice chair. He was also the Cubmaster of Cub Scout Pack 3943 for 4 years. He is the Chairman of the Board of Directors for the Polish Museum of America, previously serving as its Treasurer. Jim coaches basketball at his children's school. He believes that it is everyone's responsibility to serve their community and tries to instill this in his family and friends. His motto is "Get involved, stay involved and get others involved."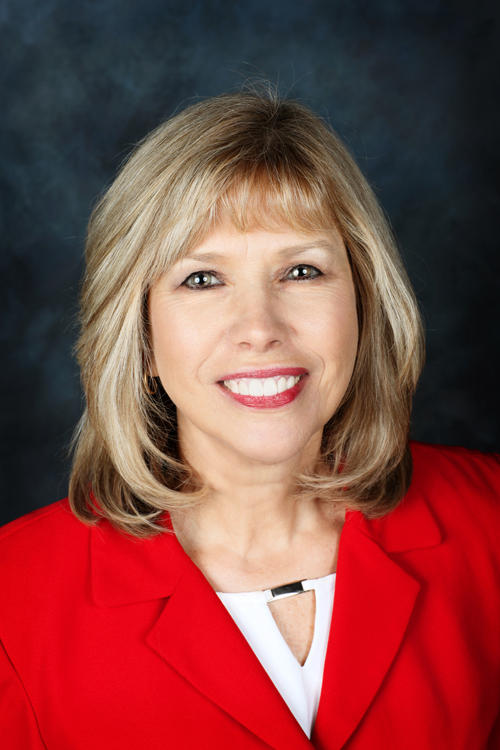 VICE PRESIDENT – Micheline "Misia" Jaminski, ALMI
Micheline "Misia" Jaminski has served the PRCUA in various capacities since 1976 and began her Vice Presidential duties as of September of 2014.
As a successful business owner with over 30 years' experience, she is knowledgeable in accounting fundamentals, revenue and cost analysis, budget and forecast models, customer relations, marketing, asset utilization, and overall business management. She earned a Bachelor of Arts degree majoring in Polish and History, with a minor in Education, from Alliance College (1974) and is fluent in both the English and Polish languages.
A native of Chicago, Micheline was raised in the Roman Catholic faith and nurtured by the Polish American fraternal system – the heart and soul of the Polish American community. Her first introduction to Polish folk culture – recitations, then dancing and singing – as a child, grew to become her passion and main interest in her teens and continues to today. It is due to this love of Polish folk dance and her teaching experience, that Micheline became involved with the Adult Culture Group of PRCUA, as well as its annual Cinderella-Prince Charming Balls and Fashion Shows. This affiliation opened the door to her organizing the internationally-renowned Wesoly Lud Polish Folk Dance Company (performing throughout Europe, Canada, the United States, and the Far East) as well as the Southwest Center of Polish Dancing, and the Polanie Dancers of John Paul II Polish School – all 100% PRCUA.
Micheline has shared her organizational abilities, leadership qualities, business expertise and artistic talents with many PRCUA groups in various districts, including Districts 7, 8 and 9. She coordinated multi-district events under the auspices of the Women's Department of PRCUA, including the 1982 Polish Folk Dance Festival/Seminar, the 1985 PRCUA Youth Gala and the 1989 PRCUA Gala of Polish Traditions, among others. In 2007, together with the PRCUA Wesoly Lud Dance Company, she chaired the Polish Folk Dance Association of the Americas' Polish Folk Dance Festival/Seminar in Chicago.
Micheline co-organized two PRCUA Societies #1590 and #1597, became an insurance sales representative, and was elected Vice Chair of the PRCUA's 60th National Quadrennial Convention. She served as a member of the Constitution Committee at the PRCUA's 61st Quadrennial Convention. She previously served as Treasurer of District 8 PRCUA.
The President of the Republic of Poland honored Micheline with the prestigious Silver Cross of Merit for her work with Polish folk dance ensembles. She received recognition by Former Mayor of Chicago, the Honorable Richard M. Daley, for her work with youth and from Stowarzyszenie "Wspolnota Polska" for perpetuating Polish Culture. As one of the founders of the Polish Folk Dance Association of the Americas, Inc., she has served two terms as its first female President.
Micheline is married to Richard Jaminski; has two daughters, Nicole (married to Michael Turkiewicz) and Alina (married to Benjamin Pearson); and one grandson, Cole Elliott, two granddaughters Arianna and Mila.
During her term of office, she will work toward increasing the number of members, maintaining the interest of the current membership, promoting the financial stability of the PRCUA and supporting a variety of activities from cultural programs and sporting events to social gatherings. In this way, VP Micheline Jaminski will strive to bridge the gap between immigrant Poles and Americans of Polish decent.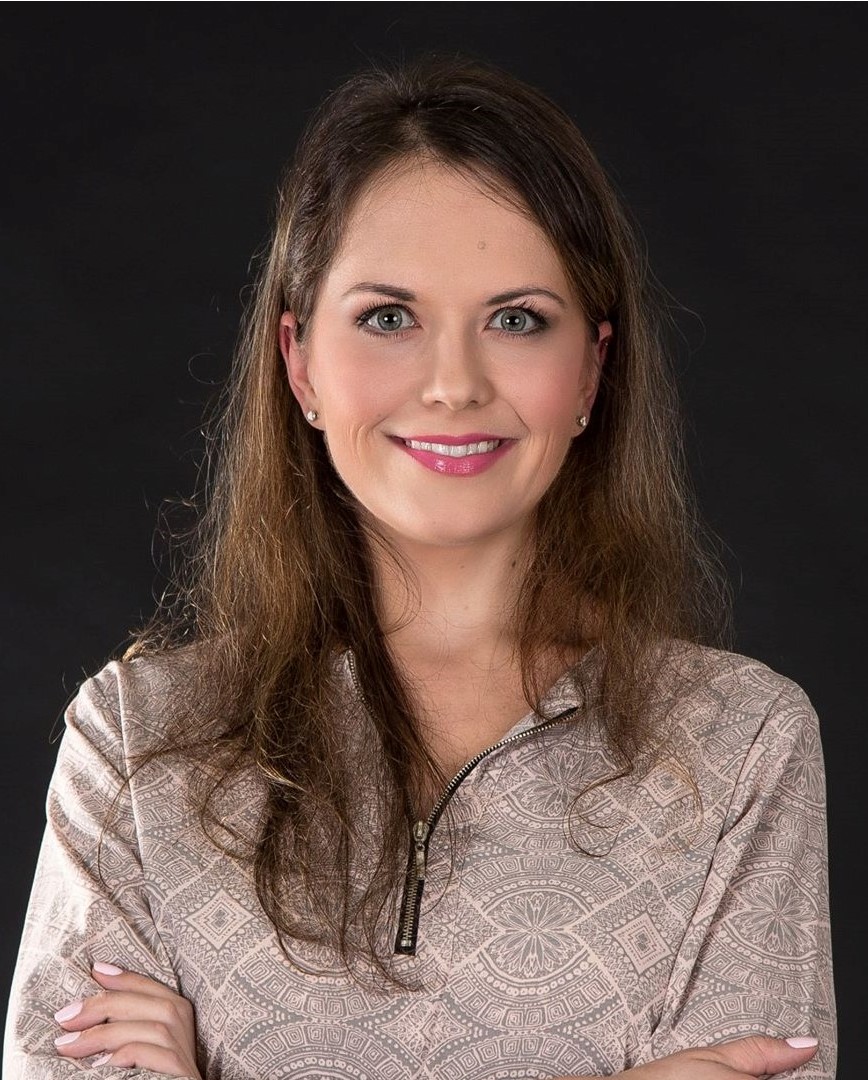 SECRETARY-TREASURER – Agnieszka J. Bastrzyk, ALMI, FICF, ACS
Agnieszka J. Bastrzyk has been a member of the PRCUA since 2008. A licensed life producer in IL, IN and MI, she is currently the Financial Secretary of Society # 1219 Cardinal Hlond and had previously been the PRCUA Director of Marketing for over 7 years.
Agnieszka Bastrzyk has represented the PRCUA in various roles, for over a decade. Gaining extensive knowledge of life insurance and annuities as a result of work in the New Business and Underwriting departments, Mrs. Bastrzyk also developed significant experience in the process that goes into acquiring new members within the organization. Working in the area of Compliance, she obtained valuable knowledge required for state filings.
Mrs. Bastrzyk graduated cum laude from Loyola University with a Bachelor of Business Administration majoring in International Business with a minor in Economics. She has attained insurance designations to better serve PRCUA members and provide greater benefit to the organization – FICF (Fraternal Insurance Counselor Fellow); ALMI (Associate, Life Management Institute) and currently pursuing the FLMI (Fellow, Life Management Institute).
Agnieszka Bastrzyk and her husband, Daniel have three children, Aleks, Natalia and Karol. They are a 100% PRCUA family and live on the Northwest side of Chicago. Mrs. Bastrzyk is also actively involved with Chicago's Polonia, at one time serving as Secretary and then Treasurer of the Polish American Chamber of Commerce and the Illinois Fraternal Alliance. She is also on the Board of Holy Trinity Parish Polish Language School.
National Directors
NATIONAL CHAPLAIN
Rev. Canon Walter J. Ptak
DISTRICT 1: Massachusetts, Vermont, New Hampshire, Connecticut, Rhode Island
DISTRICT 2: New York
DISTRICT 3: Pennsylvania
DISTRICT 4: Delaware, Florida, Georgia, Maryland, New Jersey, North Carolina
DISTRICT 5: Ohio, West Virginia
DISTRICT 6: Arizona, Arkansas, California, Kansas, Minnesota, Missouri, Nebraska, Texas, Wisconsin
DISTRICT 7: The entire state of Illinois NORTH of the dividing line defined as Roosevelt Rd from Lake Michigan continues west on Rt 38 to Dixon, Illinois to Rt 88 west in Dixon, Illinois and continue west on Rt 88 through the state of Illinois to the Mississippi River.
DISTRICT 8: The entire state of Illinois SOUTH of the dividing line defined as Roosevelt Rd from Lake Michigan continues west all the way down to the Mississippi River except the areas of Illinois from 67th Street on the north, west from Lake Michigan to Western Avenue, south on Western Avenue to Southwest Highway, west on Southwest Highway to Cicero Avenue, Cicero Avenue south to Interstate 57 to the boundaries of Cook and Will County.
DISTRICT 9: The entire state of Indiana and the included area of the state of Illinois from 67th Street on the north, west from Lake Michigan to Western Avenue, south on Western Avenue to Southwest Highway, west on Southwest Highway to Cicero, Cicero to Interstate 57, east to Interstate 57 to the boundaries of Cook and Will County.
DISTRICT 10: Michigan