National Officers
At the 61st National Quadrennial Convention of the Polish Roman Catholic Union of America in 2014, our fraternal has successfully marched forward with some change in administration and a renewed spirit of ethnic pride. We continue to improve the services and benefits to our current and future membership under the leadership of the current administration.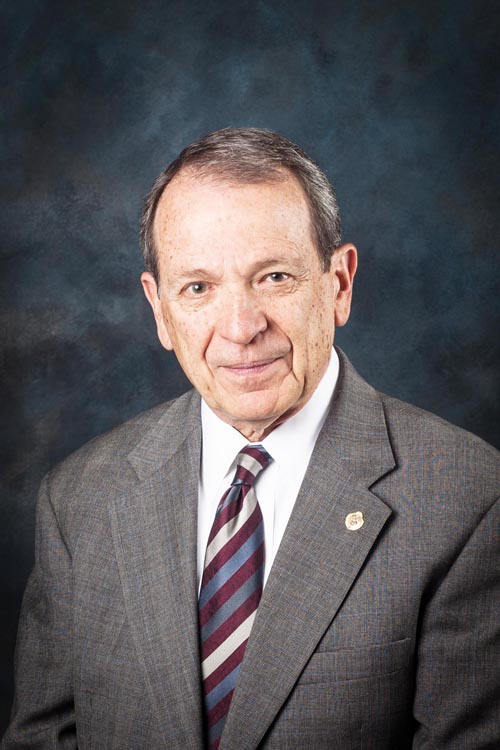 PRESIDENT – Joseph A. Drobot, Jr
Joseph A. Drobot, Jr. of Bloomfield Hills, Michigan is the 27th President of the Polish Roman Catholic Union of America, founded in 1873 and recognized as "the mother of all Polish American Fraternals". This is his second four-year term in office.
Joseph A. Drobot, Jr. was born in Detroit, MI, near St. Hedwig Parish. He is the son of Joseph A. and Estelle L. (nee Kosch) Drobot. He attended St. Hedwig's Grammar and High School and has the distinction of being the third PRCUA president who belonged to St. Hedwig's Parish in Detroit.
President Drobot's membership in the Polish Roman Catholic Union of America extends back over 50 years. He belongs to Societies #87 and #718. As a young man, he participated in PRCUA basketball and baseball tournaments. In the 1960s, he was a PRCUA life insurance deputy and he has been a delegate to every PRCUA Convention since 1970. Mr. Drobot has been active in the PRCUA and has served on the Budget and Grievance Committee for 36 years before being elected President in 2010.
His father, Joseph A. Drobot, served two terms of office as National President of the PRCUA from 1978 to 1986, therefore President Joseph A. Drobot, Jr. is keenly aware of the challenges associated with holding this position of great responsibility.
Joseph A. Drobot, Jr. graduated from the University of Detroit with B.S. in Accounting and a Master's degree in Economics. He completed post graduate studies at Michigan State University in Accounting. He worked for Weeden and Co. as Vice President, representing the company as a market maker in buying and selling stock securities on the Detroit Stock Exchange. He served on the Board of Governors of the Detroit Stock Exchange. He was also Vice President of Michigan National Bank. In 2008, Joseph A. Drobot, Jr. retired after working for 22 years for Wall Colmonoy Corp. as Treasurer and Human Resource Director. He was responsible for banking and cash management for this multi-million dollar industrial materials engineering company with international foundry operations. Mergers and acquisitions were his specialty. His solid background and experience in finance is a definite asset for the PRCUA.
Joseph and Judith Drobot, Jr. were married in 1965 and will be celebrating their 50th wedding anniversary in August 2015. They have four children: Kathryn (David) Sznewajs; Julie (David) Miller, Timothy (Emily) and Michael and nine grandchildren. The Drobot Family is a 100% PRCUA family.
Mr. Drobot has been active in Michigan Polonia. Since being named to the Orchard Lake Schools (OLS) Board of Regents in 1991, he has served as its Vice Chair, Budget Committee Chair and was named Chair in 2008. He was a Board Member for both the Lourdes Senior Community in Waterford, MI and Freedom House in Detroit, MI, which is a safe haven for political refugees seeking asylum in the USA.
Mr. Drobot's motto is: "Behind every success is effort… Behind every effort is passion… Behind every passion is someone with the courage to try."
Awards: Knights Cross of the Order of Merit from the Republic of Poland awarded for service in promoting the good reputation of Poland and in combating falsehoods and negative stereotyping of Poland, Polish History and Polish citizenry, 2012; General Pulaski Metal of Honor from the Central Citizens Committee of the City of Hamtramck, Michigan, awarded for service to the Polish American Community in Michigan, 2013; Casimir Pulaski Award from the Polish American Congress-Illinois Division.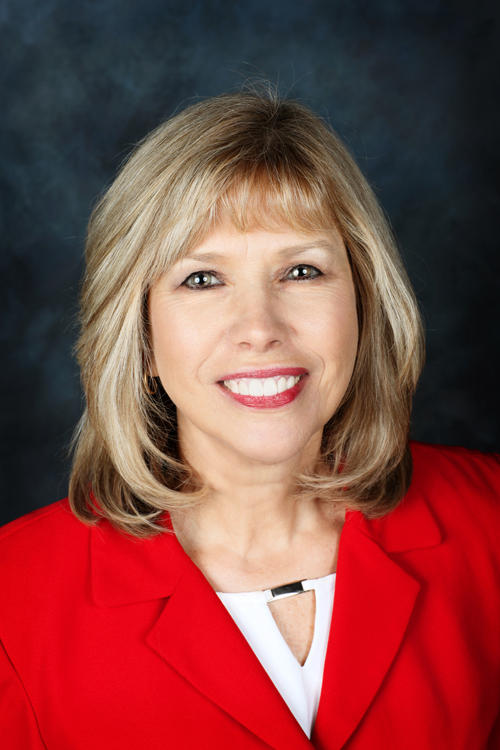 VICE PRESIDENT – Micheline "Misia" Jaminski
Micheline "Misia" Jaminski has served the PRCUA in various capacities since 1976 and began her Vice Presidential duties as of September of 2014.
As a successful business owner with over 30 years' experience, she is knowledgeable in accounting fundamentals, revenue and cost analysis, budget and forecast models, customer relations, marketing, asset utilization, and overall business management. She earned a Bachelor of Arts degree majoring in Polish and History, with a minor in Education, from Alliance College (1974) and is fluent in both the English and Polish languages.
A native of Chicago, Micheline was raised in the Roman Catholic faith and nurtured by the Polish American fraternal system – the heart and soul of the Polish American community. Her first introduction to Polish folk culture – recitations, then dancing and singing – as a child, grew to become her passion and main interest in her teens and continues to today. It is due to this love of Polish folk dance and her teaching experience, that Micheline became involved with the Adult Culture Group of PRCUA, as well as its annual Cinderella-Prince Charming Balls and Fashion Shows. This affiliation opened the door to her organizing the internationally-renowned Wesoly Lud Polish Folk Dance Company (performing throughout Europe, Canada, the United States, and the Far East) as well as the Southwest Center of Polish Dancing, and the Polanie Dancers of John Paul II Polish School – all 100% PRCUA.
Micheline has shared her organizational abilities, leadership qualities, business expertise and artistic talents with many PRCUA groups in various districts, including Districts 7, 8 and 9. She coordinated multi-district events under the auspices of the Women's Department of PRCUA, including the 1982 Polish Folk Dance Festival/Seminar, the 1985 PRCUA Youth Gala and the 1989 PRCUA Gala of Polish Traditions, among others. In 2007, together with the PRCUA Wesoly Lud Dance Company, she chaired the Polish Folk Dance Association of the Americas' Polish Folk Dance Festival/Seminar in Chicago.
Micheline co-organized two PRCUA Societies #1590 and #1597, became an insurance sales representative, and was elected Vice Chair of the PRCUA's 60th National Quadrennial Convention. She served as a member of the Constitution Committee at the PRCUA's 61st Quadrennial Convention. Presently, she serves as Treasurer of District 8 PRCUA.
The President of the Republic of Poland honored Micheline with the prestigious Silver Cross of Merit for her work with Polish folk dance ensembles. She received recognition by Former Mayor of Chicago, the Honorable Richard M. Daley, for her work with youth and from Stowarzyszenie "Wspolnota Polska" for perpetuating Polish Culture. As one of the founders of the Polish Folk Dance Association of the Americas, Inc., she has served two terms as its first female President.
Micheline is married to Richard Jaminski; has two daughters, Nicole and Alina (married to Benjamin Pearson); and one grandson, Cole Elliott.
During her term of office, she will work toward increasing the number of members, maintaining the interest of the current membership, promoting the financial stability of the PRCUA and supporting a variety of activities from cultural programs and sporting events to social gatherings. In this way, VP Micheline Jaminski will strive to bridge the gap between immigrant Poles and Americans of Polish decent.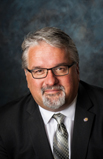 SECRETARY-TREASURER – James J. Robaczewski, FIC, ALMI, ACS
James J. Robaczewski has been a member of the PRCUA since 1971, when he joined at the age of 7 as a member of the PRCUA District 7 School. As a young adult, he participated in all four of the PRCUA national sports tournaments and continues to participate in the annual golf tournament.
James Robaczewski has represented District #7 as one of the National Flag Bearers for the PRCUA for 27 years and he served as Sergeant-at-Arm for the last seven conventions. He is Financial Secretary of Societies #15 and #412, as well as a member of Society #1598. He served as Vice President of the United Councils of the PRCUA and he has is a licensed insurance producer.
Mr. Robaczewski graduated with a B.A. in Social Sciences and a minor in Business Administration from DePaul University in Chicago, IL. He has worked in a management capacity for two Fortune 100 companies, well as for the Archdiocese of Chicago. These work experiences have enabled him to hone his people management skills, facility management knowledge and understanding the fiduciary responsibility that a manger has to a business. His most recent position was by far the toughest assignment in his career, being an at-home dad caring for his two young sons.
James Robaczewski and his wife, Elaine, have been married since 2001. They have two sons, Tommy and Joey. The Robaczewskis are a 100% PRCUA family. They live on the Northwest side of Chicago and are active members of St. Monica Parish. Mr. Robaczewski is the chairman of his parish's Pastoral Coucil and was the Cubmaster of the Cub Scout Pack 3943 for 4 years.
Jim is the son of Alice and the late George Robaczewski. Alice was an employee at the PRCUA headquarters for 39 years.
National Directors
DISTRICT 1
– Vacancy –
DISTRICT 2
Gregory B. Olma
DISTRICT 3
Sharon M. Quinn
Joanne I. Zajac
DISTRICT 4
Eileen T. Hanley
DISTRICT 5
Mitchell J. Bienia
Thomas D. Jesionowski
DISTRICT 6
Constance L. Bonin
DISTRICT 7
Anna Krysinski
Kevin M. Kucik
DISTRICT 8
Krystyna J. Lech
James A. Rustik
DISTRICT 9
Elizabeth A. Sadus
DISTRICT 10
Colleen K Bonkowski
Thomas Z. Lisiecki
NATIONAL CHAPLAIN
Rev. Walter J. Ptak
VICE CHAPLAIN
Rev. Anthony D. Iwuc