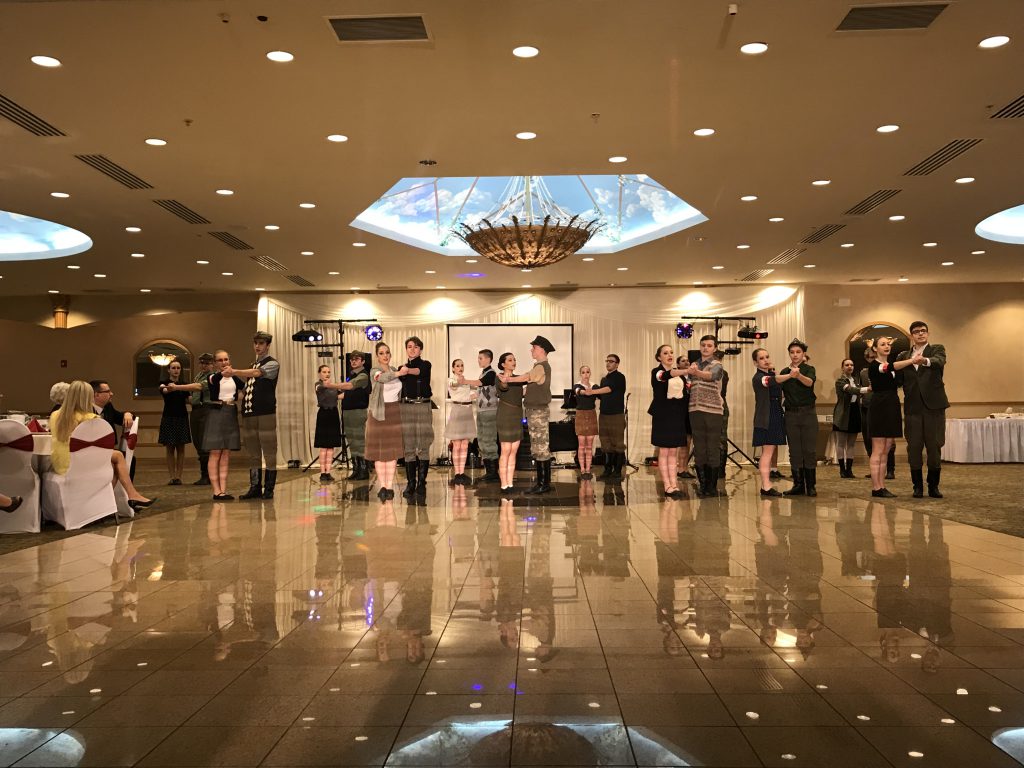 On February 16th, 2019, the Polonia Polish Folk Song and Dance Ensemble hosted its Annual Family Carnival Ball. The event took place at the Crystal Palace Banquets in Mount Prospect, IL, and gathered dancers, their families and friends. The evening included dinner, dancing and performances by different age groups of The Polonia Ensemble. The audience was regaled with various dances including: Tango, Swing, Twist, Polka, Polonaise and Waltz.

The choreographer of the evening was Mrs. Ewa Bielecka from Canada. The ensemble wishes to extend special thanks to their dance teachers: Jaclyn Krysinski, Magdy Rozko, Niki Romek, Emilki Wojciak i Lidii Ramotowskiej.
As always the event was a great success and was enjoyed by all. The highlight of the evening was the special performance by Mr. Miecio Dzis and his "Love Songs" played on the saxophone.
Representing PRCUA at the event were: Mr. James R. Robaczewski, PRCUA President and Mrs. Agnieszka Bastrzyk, PRCUA Secretary-Treasurer.
Congratulations to all the organizers of this fantastic event!
Dancing in The Polonia Polish Folk Song and Dance Ensemble is one of the many member benefits offered by The Polish Roman Catholic Union of America.