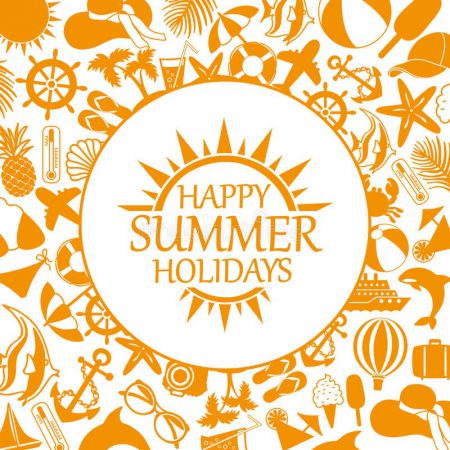 Can you believe that July is here and that June 2021 came and went? How quickly time flies, hopefully, because you are having fun – celebrating life and all its glory with your dear family and friends during this summer season. And although we still need to be cautious, we have hope that the worst is behind us. There were many lessons learned from this unexpected turn of events that altered our plans and everyday lives for more than 15 months. Lessons regarding health, have you become more health conscious? Have you reevaluated your daily existence or job security? How about the importance of your immediate environment? Personally, I have realized now more than ever, the value of healthy living and the importance of taking time "to smell the roses." Taking a step back from the "hustle and bustle" of social activities, reimagining job responsibilities and enjoying closest relationships has been cathartic; returning to two plus hour commutes, a reality check that I and many others can live without. But I do look forward to meeting with our PRCUA members among whom are many friends. The first of these will be at the PRCUA National Golf Tournament in LaPorte, Indiana from July 23-25. "Read all about it" on page 19 of the Jully Narod Polski issue.  It's only too late, if you don't register today!
As the June issued went to print, there were two events I would like to herald – the Golden Anniversary of Polish Heritage Night with the Detroit Tigers (5/28) and PRCUA Employee Martha Madro's retirement (5/25). Both of these events are highlighted in this issue of the Narod Polski, but I would like to applaud those instrumental in the organization of the Tigers' PHN throughout the last 50 years – its founders: Rev. Thaddeus Blaszczyk and Leon Zarski, and many PRCUA Michiganders whose names are quite familiar to us, especially Ted Klamerus; Wallace, Joann and Christopher Ozog, among others. I encourage you to obtain a copy of the publication "50 Years of Polish Pride with the Detroit Tigers (1971-2019) + 2021" written by Joann S. Ozog and Christopher J. Ozog. It tells a story worth reading. As for Martha, here's wishing her well deserved leisure time to "sit back and eat bonbons!" PHOTOS 1 and 2
June was a relatively quiet month as states began to fully reopen. Malgosia and Jonathan Krysinski (son of Anna and Janusz) had their beautiful church wedding on June 5 with Polonia Ensemble and a cast of many adding to the festivities. PHOTO 3 President and Mrs. Robaczewski attended the wedding of their nephew, Leo and Alaina Rule, in Nashville, Tennessee on June 11. PHOTO 4 The PAC-IL Division celebrated the one year anniversary of its radio program with an artistic presentation and recognition of sponsoring organizations and businesses at the Copernicus Center on June 11. Among the guests, was Dr. Willie Wilson, a prominent businessman and philanthropist, who gave monetary contributions to, among others, two PRCUA dance groups – Polonia Ensemble and Wesoly Lud Polish Folk Dance Company and the Polish Museum of America. Together with my husband Richard, I represented the PRCUA and presented Dr. Wilson with a certificate of appreciation on behalf of the PRCUA Dance Ensembles. Thank you, Dr. Willie Wilson, for your generous gift! As one of the sponsors of the PAC-IL radio program, PRCUA also received a plaque of recognition. We wish the radio program continued success and thank Miroslaw (Michael) Niedzinski, President, as well as program host Walter Bochenek for their efforts. National Director from District 7, Joanna Ewa Cholewinski, who also serves as the Treasurer of PAC-IL, was instrumental in initiating PRCUA sponsorship of this local radio program. PHOTO 5 and PHOTO 6
Flag Day at the PRCUA (6/14) was organized by Fraternal Coordinator, Conrad Wiecek, together with his children, Emilia and Marcel. Traditionally, PRCUA past officers and retirees are invited to join the employees of the PRCUA and PMA for the program and luncheon, but in light of the restrictions which were not formally lifted until June 11, only the current PRCUA Officers and employees were in attendance. Photos and details courtesy of Narod Polski Editor, Lidia Kowalewicz, are on pages 1-2 of the current issue. Thank you to the Wiecek family for the delicious lunch and to all who came and participated.  On this day, we also celebrated the birthday of Malgorzata Kot who was accompanied by her sons. Happiest birthday wishes to this amazing woman who is the Managing Director of the PMA as well as mother extraordinaire! Sto lat, Malgosiu! PHOTO 7
The Opole Dancers of PRCUA held their recital on June 19th at at Halmich Park in Warren. Call it their "mini-recital in the park," Choreographer Donna Skurski was extra creative, rechoreographing the dances so that there were no partners (due to covid). The dances came out beautifully. There was a small presentation for Donna at the end of the recital and the crowd sang "Sto lat" to her. The group presented her with a couple gifts in the gold theme that is traditional for a 50th anniversary with red and white cupcakes following. Congratulations again to Donna on her Golden anniversary of teaching, to the Dancers and their fans, and to Beth Thacker, School Director, for all of her efforts. Thank you to Colleen Bonkowski, a true National Director of the PRCUA. PHOTO 8
As families gathered together to celebrate Father's Day on June 20 (US), the Zajaczek Dancers held their recital at the parking lot of the American Polish Century Club. National Director from District 10 who doubles as the School's Director, Colleen Bonkowski, together with Dance Instructors, Rachel Kasperek and Tricia Dennis hosted a lovely program with their stars and their fans. The weather was a bit toasty, but dancers are troupers and after all, "the show must go on!" Congrats on a great performance! PHOTOS 9 and 10
Speaking of Father's Day (whether you celebrate on the US date or Poland's date of 6/23), did you know how that holiday started? Sonora Smart Dodd dedicated her life to the creation of Father's Day in honor of her devoted and selfless dad. William Jackson Smart was a twice-married, twice-widowed Civil War veteran and father of 14 children. Sonora was inspired by services at her church in Spokane, Washington celebrating the first Mother's Day in 1909. Her recollection of her father was that he performed brilliantly as "both father and mother to me and my brothers and sisters" (Spokane Daily Chronicle). The first Father's Day was celebrated in 1910 in Spokane thanks to Sonora's efforts. Although celebrated since that time, it took another 62 years before it was official that the third Sunday in June would be Father's Day thanks to a Congressional resolution signed by President Nixon (six years before Sonora's passing at 96). Inspired by the American idea of celebrating Father's Day, in 1965 Poland formally deemed June 23rd a holiday. PHOTO 11 (Robaczewski's). PHOTO 12( Jaminski's) and PHOTO 13 (Bastrzyk's)
I would like to add belated June birthday wishes to those mentioned in the previous issue: PRCUA Employee Michael Perzynski and PMA Archivist Halina Misterka (6/12); Executive Assistant to the President, Anna Grabowski (6/20); Member Service Associate, Natalia Hofmann (6/29). As for June and July wedding anniversaries: congratulations to Eleanor and former PRCUA Vice President Robert Bielenda on their 59th wedding anniversary (6/2) PHOTO 14 and PHOTO 15, Patricia and PRCUA National Director from District 6 Andrew Lech (#9 on 6/16), and PRCUA President and Mrs. James Robaczewski on their 20th anniversary (7/21). To all celebrants: Happy Happy and Sto Lat! Congratulations to Mary Jane Robles on the birth of her 5th grandchild and 3rd granddaughter – Pauline Marie was born on June 17th to Theresa and Dan Bayer weighing 6 lbs. 2 oz. and was 19" long. Wishing the entire family health, happiness and much love! PHOTO 16
In closing, enjoy the rest of your summer! I know I will give it my best shot!