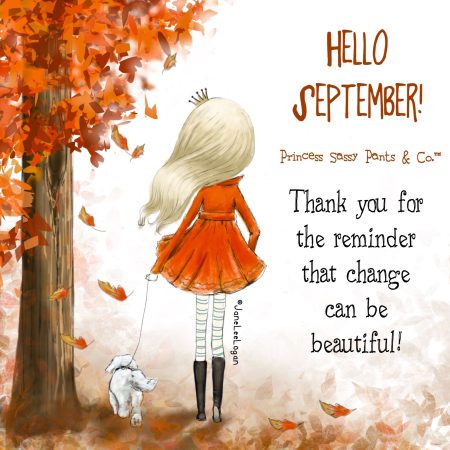 Welcome September! Welcome Readers to another four years of the Open Door! It is my honor and privilege to serve the PRCUA as I start my third and final term as its Vice President. Michael Jordan had his 3-peat and this MJ has hers! Congratulations to my fellow officers on their second term: President James J. Robaczewski and Secretary-Treasurer Agnieszka J. Bastrzyk, as well as the directors who will continue to serve on the PRCUA Board. A heartfelt thank you to Anna Krysinski and Mitchell Bienia as they complete their time on the Board and extend a sincere welcome to ViktoriaJean Mixon and Gregory Olma as they join the Board. The upcoming term will be celebratory as we commemorate the 150th  Anniversary of PRCUA (2023) and will see the full implementation of several programs in the works. With the hope enthusiastically echoed by the delegates attending this last convention, the future looks bright for the PRCUA. Afterall, it is people – the members and the employees – who keep the organization alive.
The 63rd Quadrennial Convention held August 12-14, 2022 in Oakbrook, Illinois is now behind us and I would like to commend the Pre-Convention Arrangements Committee with Elizabeth Dynowski and Myron Cislo at the helm and their team of volunteers: Krystyna Lech, Danielle Kroplewski, Anna (Kraszewski) Winkler, Joanna Niedzielski, Jolanta Stanek, Desiree Sacinski, Elizabeth Slubowski, Wieslawa Wildhirt, Elizabeth Cislo, Mary Brzezniak, Diane Cortesi, Walter Dynowski, Edward Muszalski, James Rustik, David Wildhirt, Michael Dziadkowiec and Richard Jaminski for an extraordinary effort. The Convention itself is a heroic undertaking on the part of the Home Office and although each and every department has a role, the key players in its success from a functioning standpoint are the Member Services Department (Julie Prado, Manager), the Marketing Department (Elzbieta Sawczuk, Manager) and the IT Department (Kevin Ryba, Manager). There are the Convention Committees (Constitution, Credentials and Qualifications) who also fulfilled their tasks admirably. Most notable was the Constitution Committee (Kevin Kucik, Chair) who with Nicholas Nowakowski, Joan Smuda, and Michael Smigiel proposed many necessary changes. Keeping the momentum flowing throughout the Convention was Chair Barbara Raczynski-Toboy, Co-Chair Christopher Ozog, Secretary Wieslawa Wildhirt, and Parliamentarian John Chitkowski. There were also other Convention committees established such as the one that always projects much optimism and enthusiasm – the Young Adult Committee. This year, it was spearheaded by Natalya Bonkowski (daughter of Director D-10 Colleen and Brian Bonkowski) and Ania Toboy (daughter of Convention Chair and past Director D-10 Barbara and Ron Toboy). It was wonderful to see such an impressive number of young delegates to the Convention and I applaud their willingness to attend and to those societies giving them the opportunity to do so. In turn, I ask these and all young adults of the PRCUA to follow us on Instagram – this social media platform has been available since 2019 in addition to Facebook and Twitter. Here you will learn about insurance and culture as well as the happenings within the PRCUA. I invite you to follow PRCUA on the platform of your choice.
Fraternalism flowed throughout the Convention starting with the Welcome Reception. Mother Nature cooperated with perfect weather to enjoy the outdoor patio and natural backdrop of the Oakbrook Hilton. The D-8 team did a great job with Polish appetizers and refreshments. To say the least, the atmosphere was festive and fun. Friday's Opening Mass at the beautiful Polish Church of Ss. Cyril and Methodius in Lemont, Illinois, was celebrated by the Rev. Canon Walter J. Ptak and the Pastor, Rev. Waldemar Stawiarski. Special thanks to Emilia and Karolina Kroplewski and Natalya Bonkowski who were the altar servers. Special blessings were bestowed upon President Emeritus Wallace Ozog and his wife Joann on their 56th wedding anniversary. The Fraternal Luncheon was held at nearby Crystal Grand Banquets which I often write about as this is one of the places frequented by our District 8 members. Those in attendance enjoyed Polish cuisine and Polish hospitality. Back at the hotel, the Convention was called to order. The evening was filled with the usual visitation of hospitality suites. Some of us opted to coordinate our efforts and goodies, utilizing the outdoor patio and adjacent party room. Others had friendly gatherings in their rooms. The Convention resumed first thing in the morning on Saturday ending with the Diamonds and Denim Dinner and Dancing in the Main Ballroom. With the "a little bit country and a whole lot of elegance," guests were able to dress according to their liking and enjoy the music of DJ Marcus and the performances of Wesoly Ludek from the Southwest Center of Polish Song & Dance and the Wesoły Lud Polish Folk Dance Company, both from District 8, dancing Chicago Polkas – the Windy City Polka and Country Western Polka, respectively (Choreographer, Richard Jaminski). Sandwiched in between the dancers' program was an impromptu line dance to "Don't Break My Heart" which I credit to Liz Dynowski (I asked her to do something simple, but fun, and she obliged. Thank you, Liz). Family and friends joined the festivities and I was very excited to have my family including both daughters (delegates, as well) and dear friend, Irena Gavaghan, joining us for this very fun-filled evening. After the Fraternal Mass on Sunday, the Convention reconvened, stopping for lunch, and proceeding until the elections. All but two directors ran unopposed, so the election was relatively quick. The Convention was adjourned and just when the gavel struck, the fire alarm went off. What a way to clear a room or hotel for that matter! Everyone was safe and that is all that matters. Congratulations to so many first-time delegates and bravo to all the seasoned delegates for their interest and dedication to our organization. 2026 is just around the corner, so I challenge you to step up to the plate and come on "board" and serve the PRCUA.
Although preparations for the Convention seemed to occupy most of our time, there were other personal events that happened in August including birthdays: Ava Kroplewski, Marysia Dziadkowiec, Emilia Kroplewski, Andre Bober, Teresa Rogala, Cooper Coltri and of course, President James Robaczewski who shares the date with our 14-year old grandson, Cole Pearson; and anniversaries: Krystyna and Tadeusz Lech, Anna and Jacek Jaminski, Loretta and Edward Dykla, Joann and Wallace Ozog, Judy and Joseph Drobot Jr., Teresa and Wacek Pazdziora, Agnieszka and Daniel Bastrzyk, and yours truly with my soul mate Richard. Wishing all August birthdays and anniversaries – Sto lat! Sto lat! Niech żyją nam! Health, happiness, love and peace!
Summer has been quite busy for so many PRCUA members – the Convention always rearranges the vacation schedule and thus, one of its casualties this year, was the PRCUA National Softball Tournament. With only 2 teams from each division registering, the event was cancelled. Volleyball is next up – so mark your calendars for October 14-15 in Shelby Township, Michigan. If you want to play and are not a member, there is a PRCUA product that could remedy that! Come join us!
Speaking of vacations, Richard and I were treated to a spectacular one with our daughter and her family in Portland, Oregon. It was our first time to the "City of Roses" and we experienced all the aspects of a perfect vacation – perfect weather, perfect company and just perfect everything. We went hiking (I reached 22,000 steps for four days in a row), walking through the International Rose Test Garden in Washington Park (there are over 10,000 rose bushes of approximately 650 varieties and another 10,000 steps), hiking up to see the Multnomah Falls, visiting the Oaks Amusement Park, going to the pool, driving to the Pacific coast to walk on the beach (I chose not to walk up a sand mountain) and, as customary when on vacation, enjoying the cuisine more than one should. As we reached the top of one mountain, we were greeted by a Chopin melody played live on a piano. It was heavenly! Thanks Niki, Michael, Ariana and Mila for the early birthday gift!
That brings us to September… and the last long weekend of the summer (Labor Day), the PRCUA Inaugural Mass (9/11), and numerous birthdays: former VP Anna Sokolowski (9/6); Dir. D-7 Kevin Kucik (9/14); the most celebrate birthdate (9/16): former VP Lorie Rose Gorny (celebrating 100!), Mary Jane Robles, Loretta Dykla, Santino Purrazzo, and son-in-law Michael Turkiewicz; my birthday which I share with Director D-6 Andrew Lech (9/17); Tommy Robaczewski (9/18); Rev. Walter Ptak (9/20); Dir. of Marketing Elzbieta Sawczuk (9/22); Basia Kozuchowski (9/24); Joanna Niedzielski (9/25); Elaine Robaczewski (9/26); President Emeritus Wally Ozog (9/27); and all other September babies. "Happy birthday to you, Happy birthday to you, Happy birthday to ALL of you, Happy birthday to you!" Happy 7th Anniversary to my niece, Joline, and hubby, Anthony (9/6). HAVE A VERY HAPPY AND MEMORABLE SEPTEMBER!