Paul W. Jones, the U.S. Ambassador to the Republic of Poland, visited the PRCUA and PMA on Saturday, May 6, 2017. Meeting with Vice-President Micheline Jaminski and Secretary-Treasurer James Robaczewski, he made his way through the Home Office building and work place.  Vice President Jaminski also gifted him with The Eagle & The Cross, a history of PRCUA.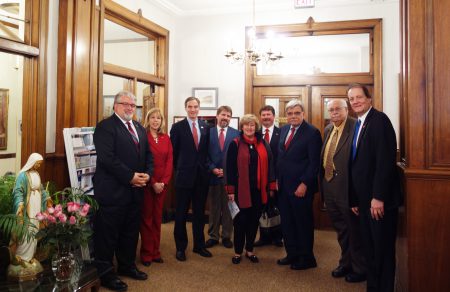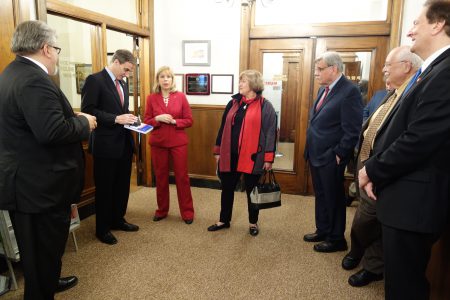 Malgorzata Kot, PMA Managing Director, and Richard Owsiany, PMA President, also gave him a tour of the Polish Museum of America.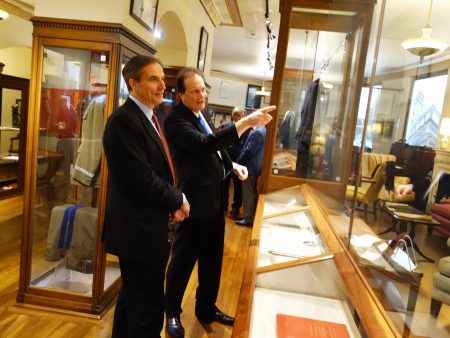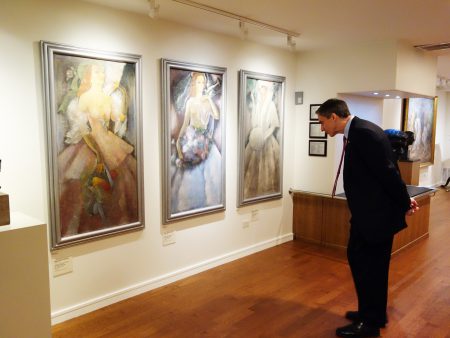 Ambassador Jones has a very active and impressive history spent working with Europe in numerous appointments. Some of the positions other than the U.S. Ambassador to the Republic of Poland includes;
Principal Deputy Assistant Secretary of State for European and Eurasian Affairs (2013-2015). In this position, he was responsible for all aspects of U.S. policy and operations in Europe, with a special focus in Russia and Ukraine.
Deputy Chief of Mission at the U.S. Mission to the Organization for Security and Cooperation in Europe (OSCE), Vienna, Austria (2004-05), and U.S. Embassy in Skopje, Republic of Macedonia (1996-99).
OSCE Mission in Sarajevo, Bosnia and Herzegovina in 1995, implementing the Dayton Peace Accords, as well as at the U.S. Embassy in Moscow, Russia (1992-94).
Ambassador Jones' has also served in Asia and South Asia, complementing his European focus. He held the position of;
U.S. Ambassador to Malaysia, 2010-13, he led significant growth in the U.S.-Malaysian relationship, becoming the first U.S. Ambassador to be conferred the honorary title of Dato'.
Principal Deputy, serving under the U.S. Special Representative for Afghanistan and Pakistan, Richard Holbrooke.
Ambassador Jones is a career member of the State Department's Senior Foreign Service. His has been awarded the Presidential Meritorious Service Award, the Robert C. Frasure Memorial Award for peace building, and several Superior Honor Awards. He speaks Spanish, Russian, and some Polish. He received his undergraduate from Cornell University and a master's degrees from the University of Virginia and the Naval War College. For his full biography, click HERE.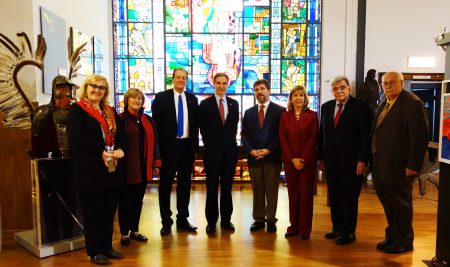 Before his visit to our building, Ambassador Jones made his way to the Polish Constitution Day Parade, enjoying the festivities from the sidelines. You can see the photos he took of the event on his Twitter page, HERE.
The PRCUA and PMA were honored to have Ambassador Jones visit during his time in the U.S.